Home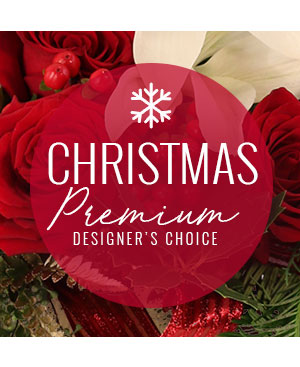 Christmas Bouquet
Premium Designer's Choice
Looking for something extra special for the holidays? Send our Premium Designer's Choice flower arrangement to someone who deserves the world this Christmas! Our designers will create a grand bouquet of seasonal flowers that will make any room feel radiant and bright for the holiday festivities.
More Info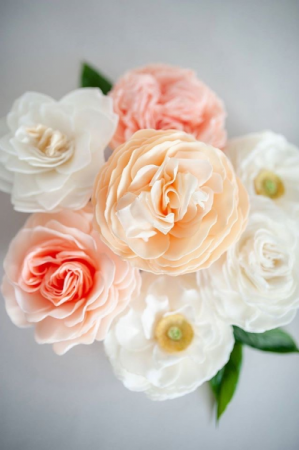 Soap Flowers
The Perfect Flower that last! Each unique flower has at least 35 petals. An average petal last about 10 hand washes. Each flower yields over 30 full-body cleanses or 300 hand washes. In addition, petals may be sprinkled into running bath water for a skin-softening soak. Fragrances to choose from: -Graceful Gardenia: summertime gardenias Desert Dawn: A bright warm glow of crisp cactus pear and ginger. -Heartfelt Splendor: A rich fusion of wild red berries, waterlily, honeysuckle, and lovely tulips topped with creamy woods. Jasmine Mist: Jasmine and rain Mississippi Queen Magnolia: A timeless magnolia scent SEE GIFT BASKETS FOR EACH SOAP
More Info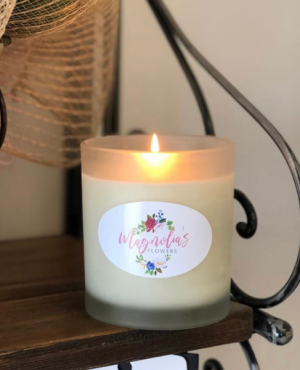 Magnolia's Flowers Candle
8oz. 40hrs. Burn time. Fragrances to choose from: White Magnolia, Stargazer, Lavender French 75, You Had Me at Merlot, Day at the Beach, Succulent Jade Please call us to order. All candles are hand-poured and all are made with 100% soy wax which is made with all-natural, organic ingredients. Our candle wicks are a flat braided cotton wick with paper threads woven into the cotton; they are lead and zinc free. Please note: Trim wick to 1/4 inch before each burn. Please see the warning label on the bottom of the candle for safety instructions.
More Info